2020 Virtual Elders Gathering
July 8 @ 10:00 am

-

12:00 pm
THE
ASSOCIATION OF IROQUOIS AND ALLIED INDIANS
PRESENTS THE: 2020 VIRTUAL ELDERS GATHERING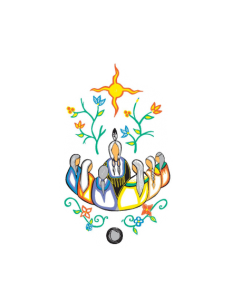 WHAT YOU NEED TO KNOW
Background:
Due to the COVID-19 Pandemic and as per the recommendation of the Health/Social Advisory Board (H/SAB) and the approval of the AIAI Chiefs Council, the 2020 Annual Elders Gathering has been postponed until 2021. Due to this decision, AIAI is seeking innovative ways to keep connected to our communities, and importantly, our Elders.
What we are doing….
AIAI has decided to host a virtual Elders Gathering in order to keep our Elders engaged and to ensure that we are seeking their input into the work that we are doing. AIAI will arrange a number of presentations/workshops from July 8th to August 31st
When:
AIAI will host a session or sessions every Wednesday at 10am starting July 8th Each week a link will be sent to the participants 2 days prior to the presentation (every monday). We will also send a recording of each presentation/workshop via email to your member Nation should you not be available that day. Member Nations can share these recordings with their Elders at a later date/when safe to do so.
Should you have any questions regarding the virtual Elders Gathering, please do not hesitate to contact Shayna Phillips, Interim H/SAB-CDS Coordinator, via email at sphillips@aiai.on.ca or by phone at 519-615-1367.