AIAI is governed by our Chiefs Council, comprised of elected Chiefs from each member Nation. Chiefs Council is led by a Grand Chief and Deputy Grand Chief and meets on a quarterly basis.
Members of Chiefs Council
Grand Chief Joel Abram

Deputy Grand Chief Brandon Doxtator

Chief Dean Sayers, Batchewana

Chief Mary Duckworth, Caldwell

Chief Justin Logan, Delaware

Chief Laurie Carr, Hiawatha

Chief R. Donald Maracl

e, Mohawks of the Bay of Quinte
Chief Todd Cornelius, Oneida
Chief Philip Franks, Wahta
Grand Chief Joel Abram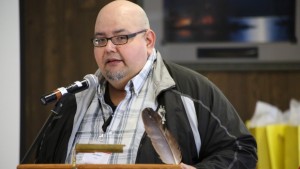 Grand Chief Joel Abram hails from the Oneida Nation of the Thames Settlement, is a member of the wolf clan, and his Oneida name is Tewa:slake, which translates as an 'axe with two blades'. Joel is currently 46 years old, and has served 12 years on Chief and Council in Oneida; 6 as a councilor, and 6 as the elected Chief.
He had a role in initiating the institution of a gladue court in the City of London, only the third such court in Ontario, and also in the successful establishment of a 64 bed Long Term Care facility in Oneida. He has also been involved with the community radio station Oneida Radio in various capacities including DJ, fundraiser, and technician for the past 17 years. In his free time, Joel enjoys playing competitive chess, spending time with family, and getting out his guitar and playing the occasional gig with his brother.
Deputy Grand Chief Brandon Doxtator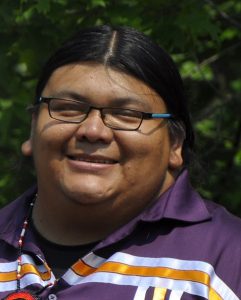 Brandon Doxtator is a bear clan member for the Oneida Nation of the Thames. Brandon has worked for his nation in various roles, most recently as the Environmental Consultation Manager where he worked with the nation to protect and enhance the lands, water and air on the territory for the next 7 generations and beyond. Brandon currently serves an elected councillor for his nation and serves in the infrastructure and economic development portfolios. 
Brandon is passionate about working with youth and increasing capacity for nations to address climate change and a future uncertain world. You can usually find Brandon in his garden, listening to some live bands or volunteering at an event in his community.