In an effort to bring a greater awareness to First Nations people the rights as procured by the Canadian Human Rights Tribunal and the United Nations Declarations on the Rights of Indigenous Peoples will be brought to the member Nation Chiefs by The Association of Iroquois and Allied Indians.  This will be done through a two-day education and awareness session on Feb 7th and 8th of 2017 at the Four Points Sheraton in London, Ontario.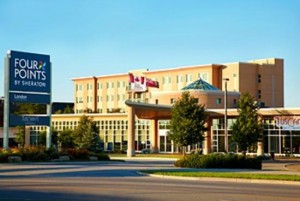 The Agenda includes items such as:
UNDRIP case studies and analysis
Treaties, self determination and UNDRIP with Sharon Venne
Examination of Bill C-262 the UNDRIP Act with Romeo Saganash MP – NDP
AFN 'National' Position on UNDRIP with Roger Jones, AFN Senior Advisor
A summary of the Caring Society decision with Judith Rae, OKT, LLP
an AIAI Update with Zachariah General, AIAI Health/Wellness Policy Advisor
Facilitators include AIAI Grand Chief Gord Peters and AIAI Office Manager Geoff Stonefish.