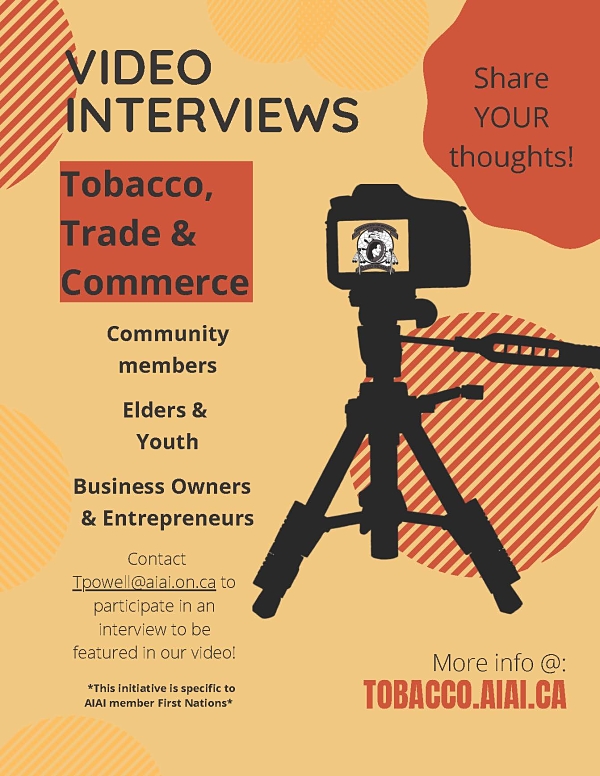 The work on the video for the Tobacco Initiative is about to get underway! We are currently seeking individuals from the AIAI member First Nation communities who are willing to participate in a video interview for the production. Interviews are intended to showcase community perspectives on tobacco and trade. Clips will be featured in the video to raise awareness and generate interest in the First Nation Tobacco Initiative.
We are seeking perspectives from all segments of the communities including: Youth, Elders, business owners, entrepreneurs, leadership, community staff, interested citizens, & cultural workers.
If you would like to be interviewed, or have a contact you would like to connect us with, please contact AIAI at 519-434-2761 ext.222 or email Tpowell@aiai.on.ca.